Flexitank news from BeFlexi #8
Welcome to BeFlexi's newsletter!
A very warm welcome to our bi-weekly newsletter where you can find out more about BeFlexi's latest news and updates. Today's news will be all about our month full of business trips and how did these go. Specifically, we have news from visits of Miguel Fernandes in Spain and Portugal, Mila Kozomara in Sri Lanka and Angelina Shepitko in Moscow Russia.
We hope you enjoy it and are keen in receiving your feedback!
Bruno Silva, Managing Director
---
NEWS OF THE WEEK
---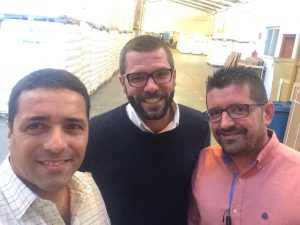 Last week, our Sales Executive for Portugal, Spain and LATAM countries, Miguel Fernandes had a very successful trip to Spain and Portugal where he met existing and potential customers and discussed a wide range of topics.
If you want to know about how the trip went, read here.
---
DID YOU KNOW? 
---
Participation in Cargo Partners Network Annual Conference with Mila Kozomara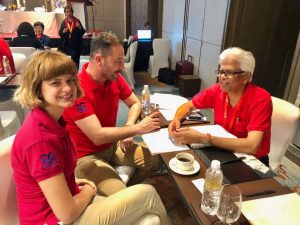 In the last week of April, our Marketing and Communications Manager has been in Colombo, Sri Lanka for presenting at the Annual Conference of the Cargo Partners Network. The event, and the trip in general, was a great success filled with positive meetings, new opportunities and a lot of exchange.
You can find more details about Mila's trip by reading here.
---
IN CASE YOU MISSED IT
---
Angelina represented us at the TransRussia International Exhibition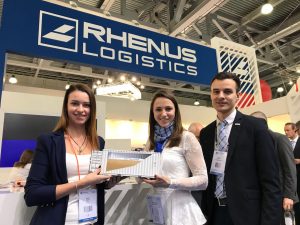 Our Sales in Manager, Angelina Shepitko has commenced the business trip month by visiting the TransRussia International Exhibition in Moscow where she had the opportunity to promote our flexitank services and meet with our partner Rhenus Logistics.
You can find more about Angelina's trip here.
---
Previous issues:
Flexitank news #7 – 19/04/2018
Flexitank news #6 – 04/04/2018
Flexitank news #5 – 21/03/2018