Flexitank news from BeFlexi #2
Welcome to BeFlexi's newsletter!
We're excited about flexitanks. The market continues to grow year after year, and we want to bring this growth to you. Our vision is to really make flexitanks as simple and easy to use for everyone as any trucking company you may call to pick up your container or cargo. So, in this issue of our newsletter, we want to remind you of all the amazing benefits of this technology.
Bruno Silva, Managing Director
---
MARKET GROWTH
---
Earn higher margins using flexitanks
The flexitank has been steadily seizing the share of the bulk liquid market from the more traditional methods like ISO tanks, drums, IBCs, etc.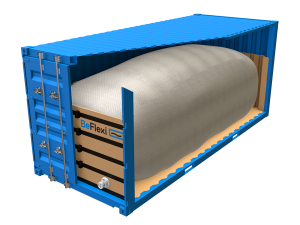 Partnering with BeFlexi, we'll not only provide you with high quality products
and local services wherever you need them, we'll also give you the market and customers,
together with our unrivalled expertise and our insurances.
All you need to do is get in touch with us and we'll take it from there. It's really that simple.
Become a global flexitank operator.
---
WHAT ARE FLEXITANKS?
---
Endless technological benefits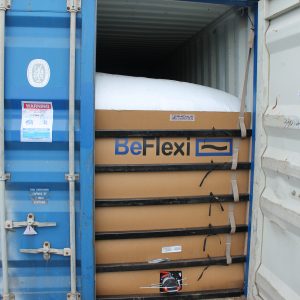 Flexitanks can be used to transport more than 80 non-hazardous commodities from petrochemicals, industrial products, edible oils, foodstuff and pharmaceuticals. They're also 40% cheaper than drums, 30% cheaper than IBCs and 20% cheaper than ISO tanks.
Learn more about the benefits.
---
FLEXITANK STORAGE
---
Flexitanks can also be used for the storage of a great variety of liquid cargo, including food-grade products and potable water.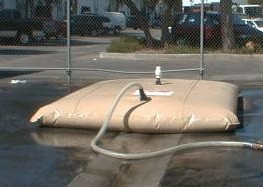 They are easy and fast to deploy, maintain and remove.
An empty flexitank occupies less than 2% of its own
volume capacity during transportation.
It's the most cost-effective solution of today and tomorrow.
Discover flexitanks for storage.
---
FLEXITANK DISPOSAL
---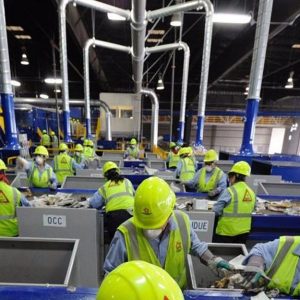 More than 90.000 MT of cargo residues and 90.000 MT of polyethylene
and polypropylene could have been disposed of and recycled just last year.
We are committed to a greener future for the flexitank industry and can offer:
solution design; collection; recycling supervision; and verification.
Go green with BeFlexi.
---
Previous issues: