Flexitank news from BeFlexi #1
Welcome back to BeFlexi's newsletter!
And Happy New Year! After a short break for the holiday period, our newsletter is back to bring you latest news from the BeFlexi world. As well as preparing for a busy year ahead, the start of our 2018 has seen us cementing our existing relationships and furthering new opportunities in new markets. Grab a coffee and have a read. As always, we welcome all feedback. 
Bruno Silva, Managing Director
---
NEWS OF THE WEEK
---
BeFlexi and Seagull: partnership going strong
Earlier this month, the BeFlexi team had the pleasure of welcoming our customer, Seagull S.A, from Greece.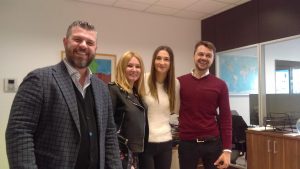 We discussed a wide range of matters from challenges
faced in 2017 to the possibility of developing new locations.
Find out more.
---
CARGO SPOTLIGHT
---
Biodiesel: twice less the effort; twice more the savings
There is one technology that can unequivocally optimize supply chains and cut transportation costs: flexitanks.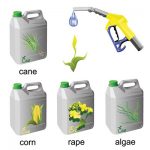 This is particularly true for a commodity such as biodiesel
because it is one of the few whose raw materials,
as well as the finished product, can be transported with flexitanks. 
That means the potential cost-efficiencies for your customers are double.
Discover the benefits.
---
QUALITY & SAFETY
---
BeFlexi passes Flexitank Rail Impact Test with Rhenus Logistics
At the end of last year, together with Rhenus Logistics, we passed the Flexitank Rail Impact Test for Russia.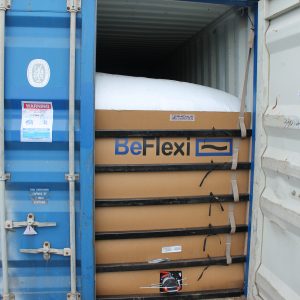 It is a huge milestone for BeFlexi and is another example
of the importance we give to quality and safety standards.
This milestone also opens up great opportunities for the
exploration of the Russian and CIS export bulk liquid market.
Read more.
---
IN CASE YOU MISSED IT
---
The BeFlexi achieved immense results in 2017, but the work is not over yet!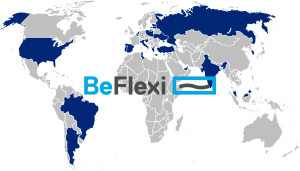 From business development to marketing, sales to operations, and finance,
we are gearing ourselves for an even bigger and better year in 2018.
What are you looking forward to in the new year?
Find out more.
---
Previous issues: