BeFlexi in Munich for transport logistic
Last week, the BeFlexi team traveled to Munich for the transport logistic trade fair, taking place 9-12 May.
With 60,000 visitors from 120 countries and 2,162 exhibitors from 62 countries, transport logistic was certainly a massive event and a leading one for the logistics market.
Throughout the four days, we met with key individuals from many logistics companies around the world to uncover new potential in the liquid and dry bulk cargo market. We are excited at having established new connections, strengthened relationships with current business partners and increased our awareness in the market.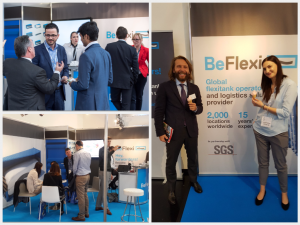 On 10 May, BeFlexi invited important members of the logistics industry to a special networking event. Companies from the likes of DB Schenker, Rhenus, BDP International, Ergon, Maersk and Hapag-Lloyd came together to discuss new business opportunities. In attendance were also top executives from our global partner company, SGS – the world's leading inspection, verification, testing and certification company.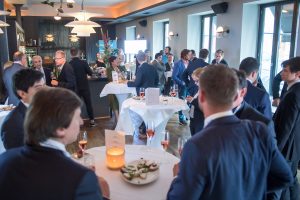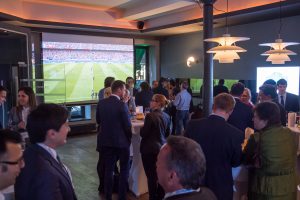 It was a fantastic event and we took the opportunity to speak about our latest green paper on flexitank standards. With the flexitank market set to grow 18.7% by 2022, there is potential for all to grab a slice of the cake. However, together with SGS, we are determined to create standards that will lead to the safety and security of all flexitank shipments. Ultimately, we believe this will sustain the growth of the flexitank market over the next 5+ years.
If you would like to be part of the future, get in touch.
Have a read of the full green paper here.