One more in the bag: BeFlexi enters South American market
BeFlexi is hugely excited to announce the second new installation in a new market just this year – read about Turkey here.
Yesterday, together with local SGS offices in Buenos Aires, we completed a successful first joint supply and installation of BeFlexi flexitanks. We also trained employees from SGS Argentina and Brazil on how to install flexitanks correctly to ensure their safety and efficiency during transportation.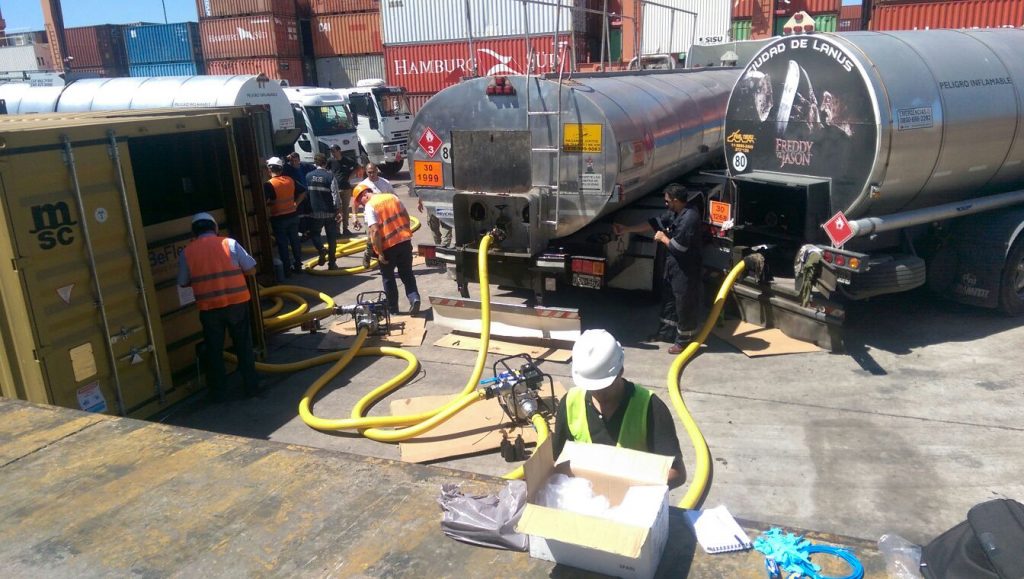 This achievement is made even more outstanding because it represents our first foothold in the South American market, which is teeming with opportunities for flexitank applications.
The Argentinian market, particularly, has huge potential for the transportation of used cooking oil, peanut and soybean oil, bulk wine and glycerine. It has the second largest economy in South America, after Brazil – where we hope to do business soon as well.
Nelson Guerreiro, sales executive at BeFlexi, was instrumental in securing this project. He says, "I started with the company less than three months ago and to have already achieved such a milestone is amazing. It has been great working with SGS on this project and I hope to continue to collaborate with them and grow our flexitank presence in South America."
For more information, get in touch info@beflexi.com