Flexi thinking: Bruno Silva, Managing Director of BeFlexi
Our own Managing Director, Bruno Silva, features in the latest issue of CEO Magazine.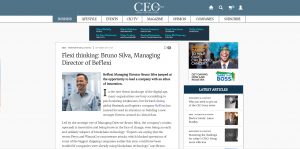 He speaks of what attracted him to the role, as well as the opportunities for flexitanks within the disposal, storage, waste management and wider environment space. Read the full article here.