BeFlexi achieves Achilles supplier certification
BeFlexi has recently achieved verified supplier status with Achilles Chemicals & Allied Industries Community. This certification means that companies in the chemicals and allied industries looking for suppliers to their services can quickly and efficiently buy from BeFlexi.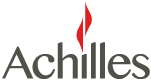 Achilles is a leading provider of supplier risk management services, connecting suppliers to over 860 buyer organizations across 11 industry sectors globally. They ensure efficiency in the procurement of services by verifying and certifying suppliers against strict standards and policies.
Services and processes control improvements are of the utmost importance to BeFlexi and we strive to not only comply with industry and regulatory standards, but even exceed them. We are very proud of our newly obtained certificate, which affirms our continued pursuit of high quality and service excellence.
Among the company information and processes approved by Achilles for BeFlexi are: supply chain management; corporate social responsibility; health and safety management; quality management; environmental management; carbon management; financial and insurance.
If you would like to know more, get in touch with us:
info@beflexi.com
+35725254020
About Achilles
Achilles' mission is to deliver commercial benefits, business intelligence and confidence to both buyers and suppliers. They deliver managed supplier pre-qualification programs, carry out industry audits, mitigate risks, cleanse supplier data and provide reports and analysis to drive continuous improvement.