BeFlexi to speak Intermodal Asia: one week to go
In exactly a week's time, BeFlexi will be attending and speaking at Intermodal Asia.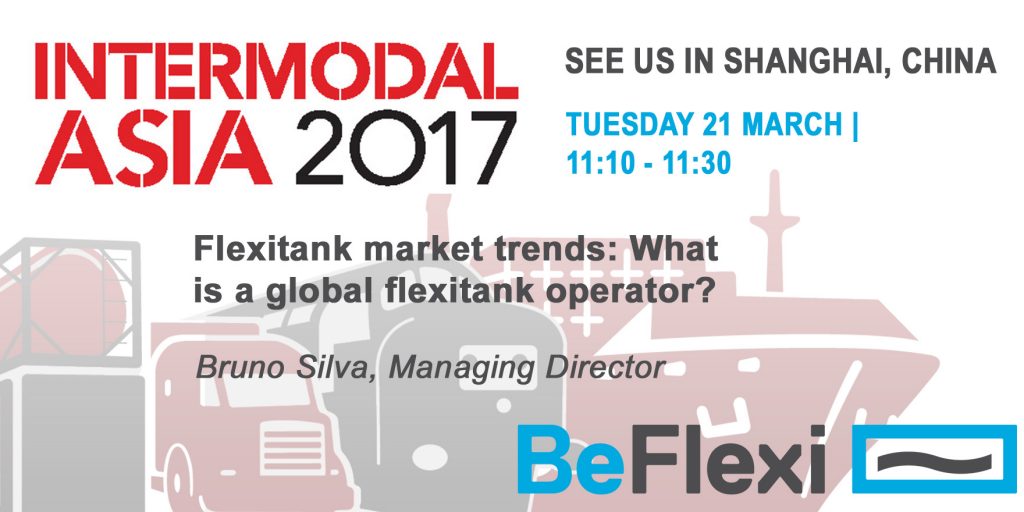 On the morning of Tuesday 21 March, Bruno Silva, Managing Director, at BeFlexi will be delivering a presentation on Flexitank market trends: What makes a global flexitank operator?.
The flexitank industry is still a niche market and is one of the few showing unmistakable signs of growth. If exploited correctly, flexitanks represent a unique business opportunity for many in the shipping industry. The presentation will give an overview of the flexitank market and the different approaches available to end users, shipping lines and freight forwarders with respect to it.
Bruno hopes to give attendees a clear picture of the evolution of the flexitank market and of the expected way forward.
"At the same time, I hope they will have an interest to find out more and ask a few questions – this is a rapidly evolving market and nobody can claim to know everything."
About Intermodal Asia
Intermodal Asia is lauded as being Asia's leading container, transport and logistics event. Taking place in Shanghai, China on 21-23 March, the event brings together over 7,500 delegates from over 80 different countries, and from all areas of the intermodal industry.