BeFlexi passes first audit for ISO 9001:2008 international quality standards for flexitanks
This month, BeFlexi passed the first audit of global ISO-certification body NQA for ISO 9001:2008 applicable to Flexitanks / Dry Bulk Liners Operations and Logistic Services Trade Finance Operations, utilising the requirements of the COA Code of Practice, for single-use flexitank systems. This certification affirms BeFlexi's pursuit of high quality and service excellence. Ever since its establishment, services and processes control improvements have been a priority for BeFlexi. After its first accreditation in December 2015 and its ISO for COA (Container Owners Association) compliance certification in July 2016, NQA confirmed that BeFlexi management systems meet ISO 9001:2008 standards. View our certificate here.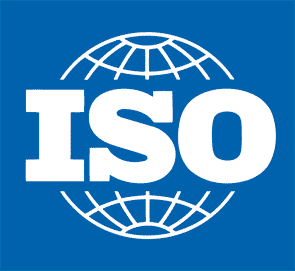 What is ISO compliance and why does it matter?
ISO 9001:2008 is an internationally recognized standard for Quality Management Systems. ISO standards help organizations ensure that they meet the needs of customers and other stakeholders while complying with statutory, contractual and regulatory requirements. At BeFlexi we put great emphasis on our quality and safety measures. And with SGS – the world's leading inspection, verification, testing and certification company – as a global partner, the highest standard of cargo physical inspection and verification are available at any stage.
Benefits of ISO Certification
The major benefits of ISO Certification are: products that consistently meet customer requirements; improved risk assessment – namely greater consistency and traceability of products and services; reduced operating costs, as continued improvements of processes result in operational efficiencies and cost savings.
Why is BeFlexi ISO 9001:2008 certification valuable for its customers and partners?
ISO 9001:2008 certification confirms that BeFlexi management systems have been established, implemented and maintained in accordance with the following eight quality management principles:
Customer focus
Leadership
Engagement of people
Process approach
System approach
Continuous improvement
Evidence-based decision making
Relationship management
The above quality management principles are a set of fundamental norms, rules and values that are used as a basis for quality management. They form the foundation for performance improvement and organizational excellence which BeFlexi has been known for ever since the launch of its operations.
What's next?
All organizations must transition to the ISO 9001:2015 version by the end of 2018, as it represents the most up-to-date practices in quality management. Quality improvement is an on-going process for BeFlexi, therefore the NQA re-certification for the new standard is forthcoming in December 2017.