BeFlexi Donates Flexitanks to Madeira's Fire Fighters
BeFlexi donates flexitanks to Madeira Island's Civil Defense and Fire Fighting departments with a total capacity of 120,000 of water, responding to the continuing forest fires rage on the Portugal's holiday island where flames have damaged houses and hotels and forced nearly 1,000 people to flee their homes.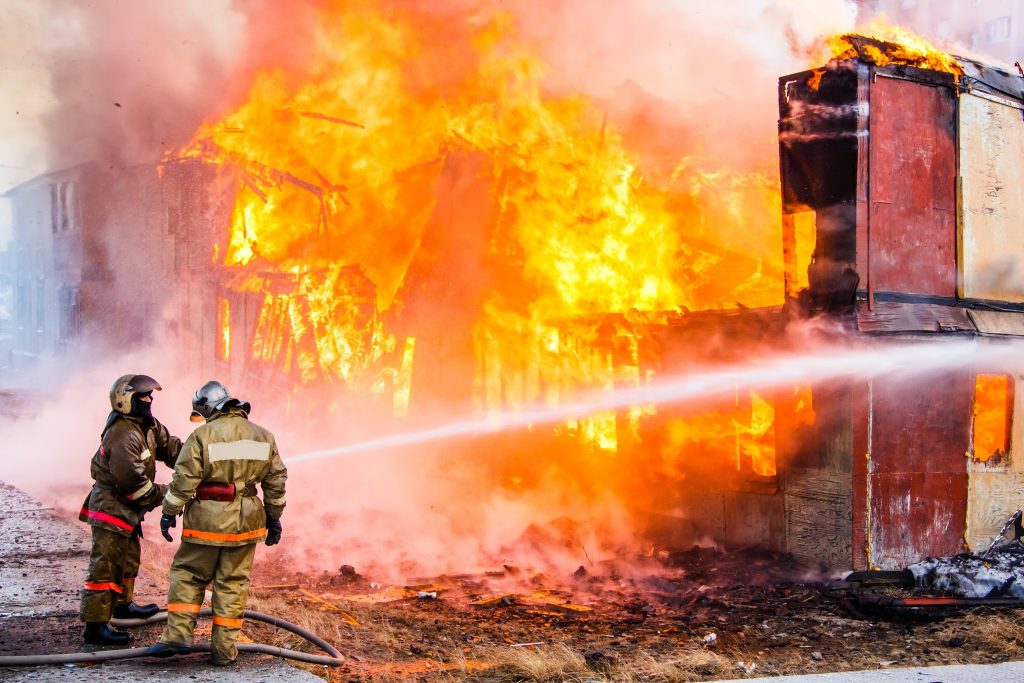 The equipment was delivered to Madeira Island by a military plane on the early morning of Friday, August 11th), from BeFlexi stock facilities in the port of Lisbon (Portugal) by ETE Group/ Transinsular (Lisbon-based shipping company). The installation and technical support was provided by SGS, world's leading inspection, verification, testing and certification company. This emergency operation was performed during the night time to ensure the fastest delivery to the region battling the fire.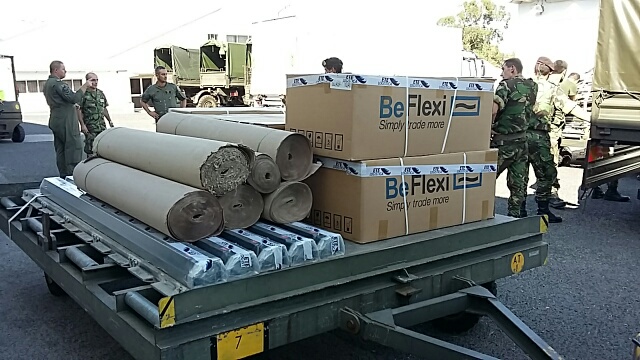 According to the World Fire Statistics Centre (WFSC), the costs due to losses from fire are estimated at approximately 1 per cent of global GDP per year, with the death toll in Europe alone reaching several thousand. According to model predictions issued last year by the Harvard School of Engineering and Applied Sciences, wildfire seasons by 2050 will be three weeks longer, up to twice as smoky. The fire-protection water becomes highly demanded with the increased regulations and insurance industry requirements.
Flexitank, 24,000 liters bladder, made of polyethylene, provides a cost-effective, mobile and easier alternative to permanent and temporary water storage. This kind of equipment, used for transportation and storage of bulk liquid cargoes in standard sea can be used by municipalities and forestry authorities to ensure immediate water supply in case of emergency both for  drinkable and non-potable water.
BeFlexi is a global flexitank service provider. Together with our global partner – SGS, world's leading inspection, verification, testing and certification company, we deliver cost-effective and comprehensive solutions for transportation and storage of liquid non-hazardous products. Flexitank product supply, installations and technical support are available in 1,800 locations around the world.
http://www.jm-madeira.pt/artigos/tr%C3%AAs-empresas-disponibilizam-120-mil-litros-de-%C3%A1gua
www.linkedin.com/hp/update/6169825432414752768
https://www.facebook.com/SGSGlobalAcademy/?fref=nf
https://www.facebook.com/SGSMadeira/
https://www.facebook.com/SGSAzores/
https://plus.google.com/114537833923522843983/posts/KLnsUZef6FP
https://twitter.com/SGSPortugal/status/764069141586190336