BEFLEXI EXCELLENCE FLEXITANK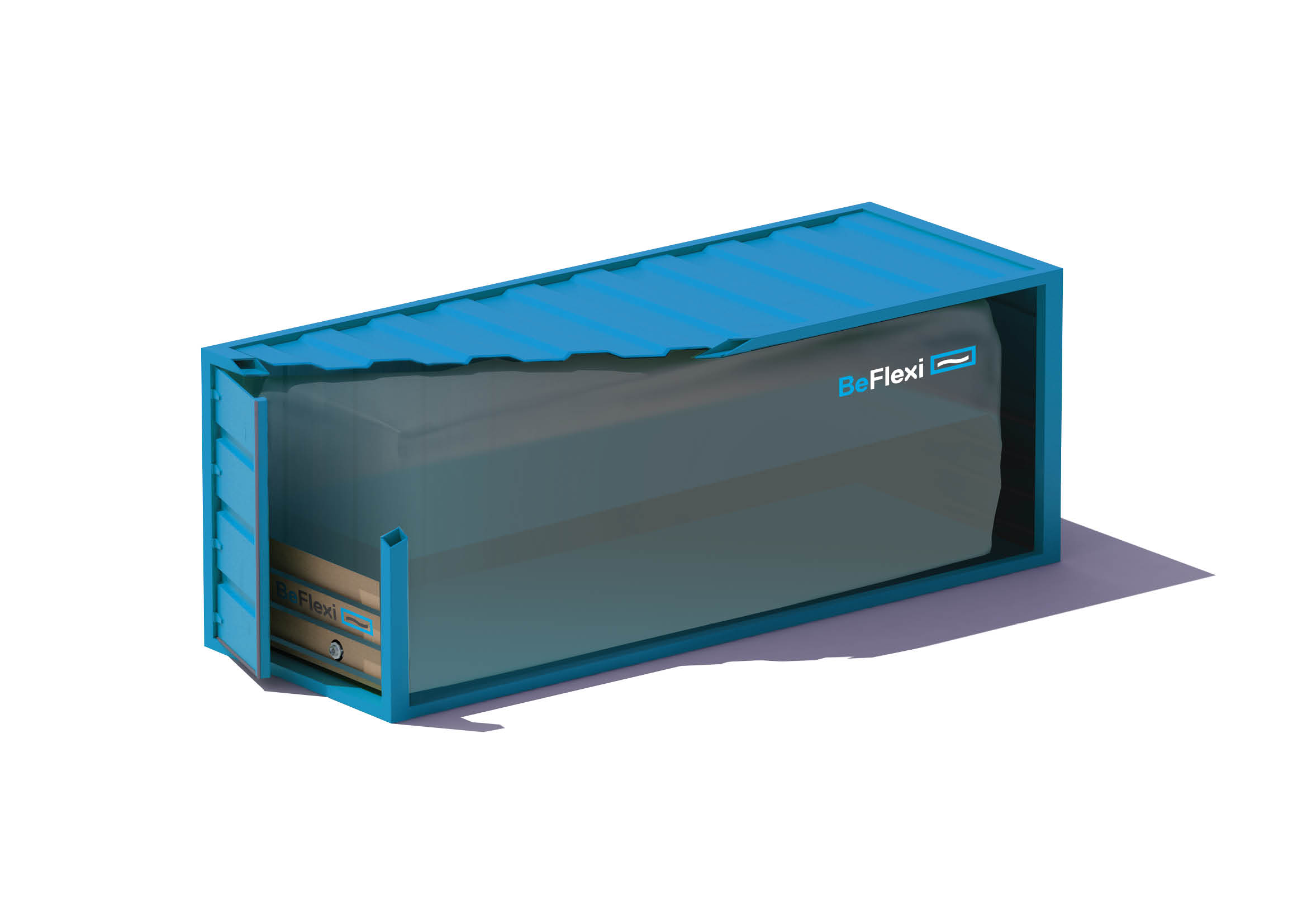 BeFlexi Excellence Flexitank Model is the most advanced solution for transportation and temporary storage of "sensitive cargoes": solid 900-micron film ensures the brick shape of the flexitank and minimizes pressure on the container walls. The transparency of the film allows discharging the cargo with minimal residuals. 
• Single use, installed in standard 20' sea container (TEUs),
• 1-layer, fully transparent,
• Higher barrier for oxygen,
• Loading/Discharge method: valve, top/bottom, butterfly type, 3" (75mm) Connection - Camlock,
• Loading temperature: -10 C to +60C
FDA-approved  Excellence Model can be used for many products, but this would be a well-grounded choice for sensitive cargos, like certain types food products, chemicals, and pharmaceutical raw materials and finished products. 
BEST PROTECTION FOR YOUR VERY SENSITIVE CARGO
Excellent Protection
Extra-strong 900-micron polyethylene film
Transparent walls and full visibility facilitate cargo inspection 
Visual control during loading/discharge
Rectangular shape minimizes pressure on container walls
Higher barrier for oxygen / optional
Easy operations handling
Certified Quality
US FDA regulations,
EC – European Certification,
HACCP – Hazard Analysis and Critical Control Points,
COA Standard Rail Impact Test,
Kosher Certification, Halal Certification,
ISO 9001:2008, ISO: 2200, PAS1008:2014,
Major shipping lines approvals
HIGH VISCOSITY PRODUCTS ARE WELCOME
Heating Pad -  Heating pad is a temperature regulating equipment that is typically installed on the floor of the container and operates during loading/discharge of high viscosity products, such as greases and waxes, high fructose corn syrups, palm and coconut oil to ensure easier flowing. BeFlexi heating pad models are based on steam or electric heating and vary in numbers of heating tubes, that determine the heating speed and maximum operating pressure. There is also the option of having up to three pads installed in one container to achieve the desired temperature faster and they can be hung on the container walls. All heating pads are reusable.  
(

M) - MDF bulkhead
The model has demonstrated the best results during endurance testing.
Excellence Simple Bulkhead System: 3 bars (2300 x 40 x 80 mm) with 50x50 mm center ring for vertical bar positioning, 2 bars (2300 x 40 x 80 mm) without center ring, 1 vertical bar (1200 x 40 x 40 mm), 1 board (2300 x 1500 mm) with holes for cable tie and bottom load opening if applies.