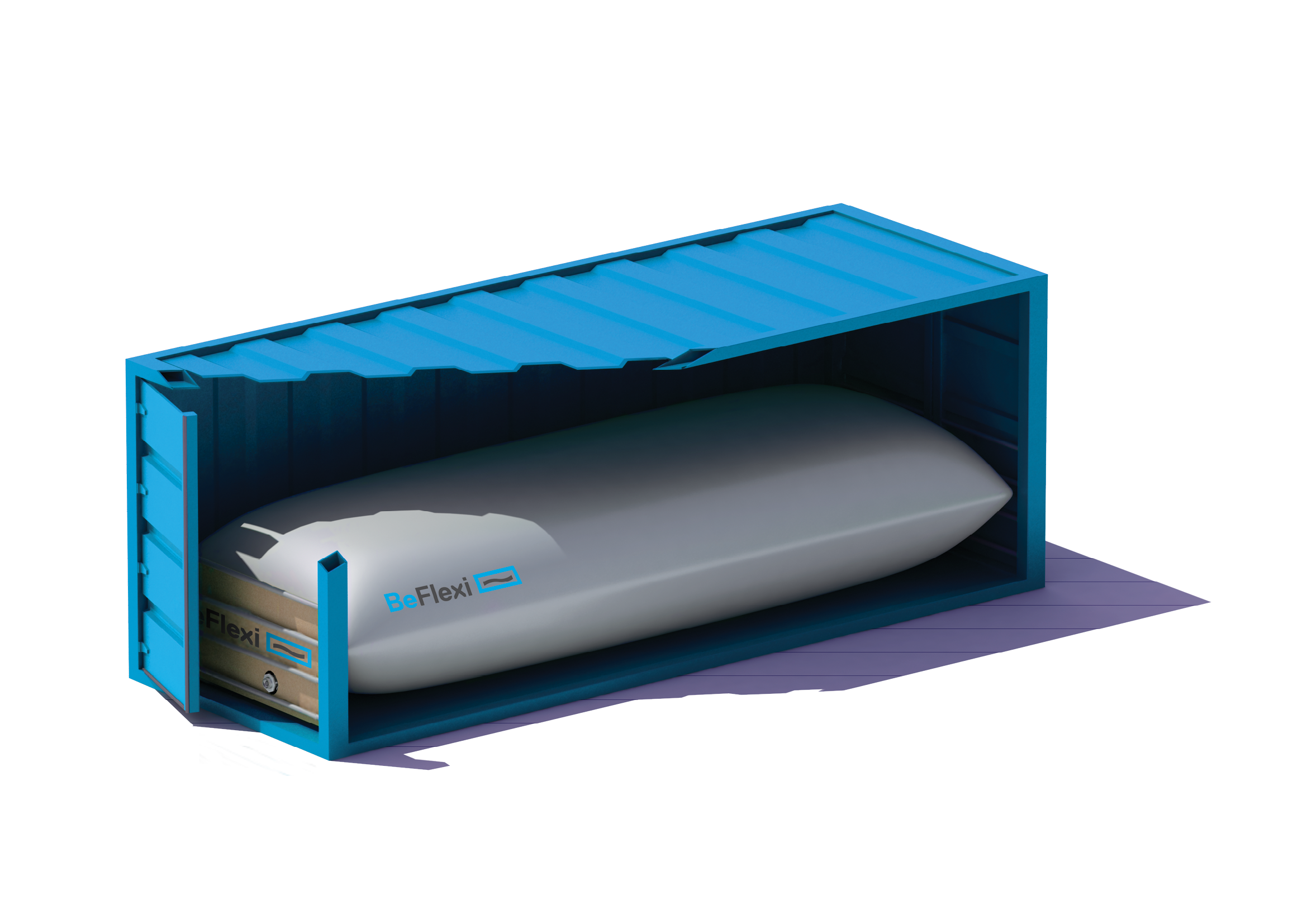 BeFlexi Eco is a perfect solution for cargoes susceptible to oxidation, such as wine, juices, and edible oils. While it looks very similar to a Standard model, it has an additional layer(s) of an oxidation resistant film, that creates an oxygen barrier and maintains freshness and quality of the product.
• Single use, installed in standard 20' sea container (TEUs),
• Inner layers - 4x to 5x - Co-extruded polyethylene, plus Aluminum or EVOH
• Outer layer - 1x - Polypropylene woven
• Loading/Discharge method: valve, top/bottom, butterfly type, 3" (75mm) Connection - Camlock,
• Loading temperature: -10 C to +60C
FDA-approved  BeFlexi Eco Flexitank Model is specially engineered to ensure an optimal amount of oxygen permeation, which is absolutely critical, for some food grade products, pharmaceuticals and certain chemicals. The model is often  a choice for transportation of:
wines
juices and concentrates
soft drinks
olive oil
palm oil
agricultural oils
high fructose corn syrup
liquid latex
bio-fuels
medical
pharmaceutical
cosmetics
FOCUSED ON PRODUCT INTEGRITY
Extended Oxygen Barrier
The first choice of wine exporters in Spain, Portugal, and Latin America
Ultra-low oxygen transmission rate barrier is created by EVOH extrusion or by additional Aluminum layer
Reduced temperature fluctuations
More durable, enhanced tensile strength
Ecologically friendly and fully recyclable
Certified Quality
US FDA regulations,
EC – European Certification,
HACCP – Hazard Analysis and Critical Control Points,
COA Standard Rail Impact Test,
Kosher and Halal Certification,
ISO 9001:2008, ISO: 2200, PAS1008:2014,
Major shipping lines approvals
ECO FLEXITANK MODIFICATIONS
EVOH Inner Layer
EVOH, ethylene vinyl alcohol is used in food packaging to extend the shelf life of food products, protect their nutrients against bacteria and prevents loss of flavor and aroma.  EVOH layer in flexitank does the same job, making BeFlexi ECO flexitanks an optimal solution for the transportation of wine, oils, medical, pharmaceutical, cosmetics, agricultural and industrial products.
ALU, Aluminium Inner Layer
Aluminium film, provides superior antioxidation barrier, is more durable and has more tensile strength.
In both options, the oxygen transmission rate is strictly controlled through SGS tests.